Wedding Deposit Payment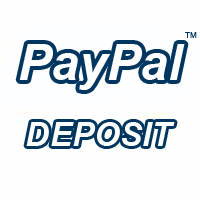 £ 70



Placing a deposit ensures that you have guaranteed my services for your wedding day and means you can now get on with the rest of your wedding planning. The deposit is non-refundable if you cancel my services within two months of the date of the wedding.
Please contact me first to check availability then place a deposit via Pay Pal's secure payment site.

The remaining balance for the wedding photography to be paid no later than 7 days before the date of the wedding.